It was another headline weekend for Cameroonians based abroad.
We begin the round up in Turkey were evergreen Samuel Etoo fils netted in a Turkish super league day 30 fixture as his club Konyaspor defeated Kasimpasa by 2 goals to nil.
The goal is Etoo's 11 th of a 2 club season.5 of his 11 goals have come in the colours of Konyaspor.
In the same weekend Eto'o took to tweeter to send a message to fans of Antalyasport who had given him a fake dollar reception last weekend. Etoo.sent the fans a brief but interesting message.
"Samuel,dont worry,kids make mistakes, dad forgive"
In the first tier of French football, Lea Siliki was on target netted for Rennes this weekend as his club played a 1 all draw away to Nantes.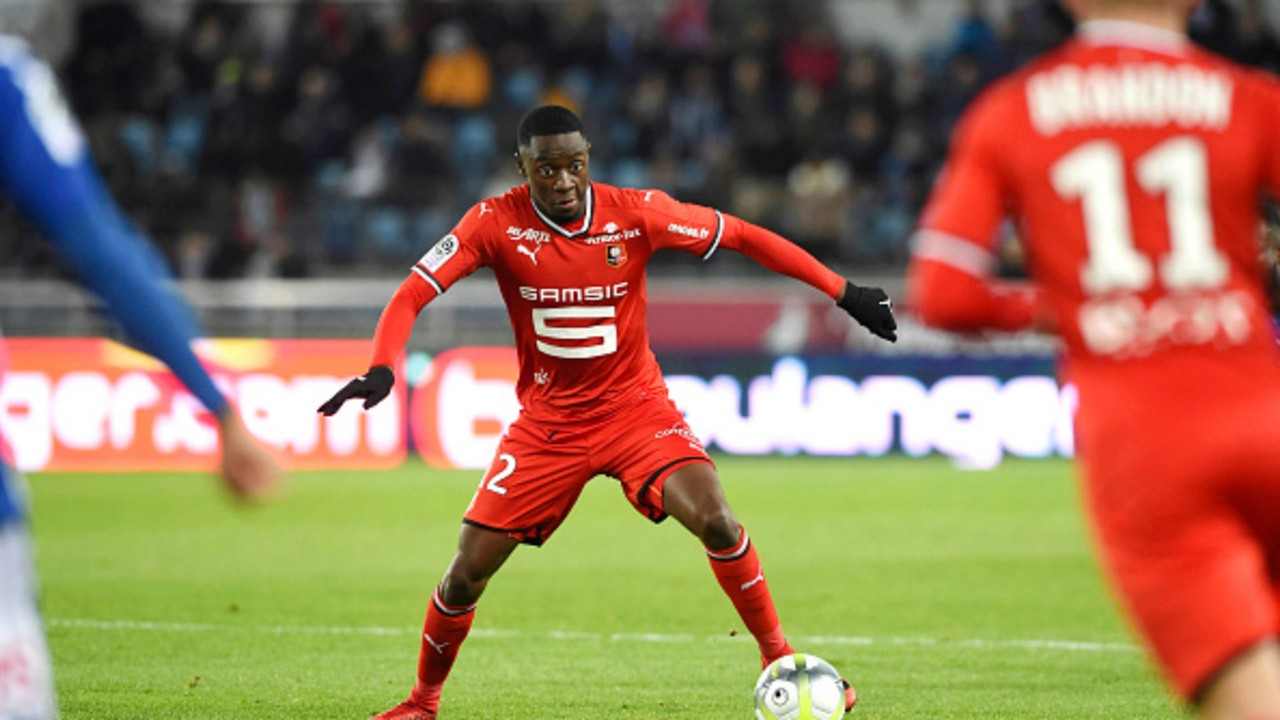 In the second tier of French football, Y.Mbone scored for Chateauroux in additional time as they defeated Niort of Ande Dona Ndoh by 2 goals to 1.Guy Nyamsi was in the Chateauroux back line.
Still in the second tier of French football,Paris FC of Pierre Nguinda and Malick Tchokounte won by 4 goals to nil away to Quevilly to keep their play offs dreams alive.
In the second tier of Spanish football, former Best stars Academy of Limbe student, Pierre Kunde Malong scored twice for Granada against Cultural Leonesa to earn a point after 3 all draw in match day 31 of the secunda B.
In the Chinese super league,Hernan Jianye of Christian Basoggog reacted to another defeat by sacking head coach Dragan Talajic. Hernan suffered a 2 nil home defeat to Chongqing Lifan to make it 4 points from 7 games under Talajic as Hernan is 3rd best from the bottom of the classification table.
In the Belgian top flight Championship, Fai Collins Ngoran assisted in the 40th minute and picked up a booking in the 44th minute as his club Standard Liege pull a 4 all draw in a goal feast encounter against club Brugge
In the Netherlands, dutch side Ajax Amsterdam of Andre Onana pull a string of saves to help 2nd place Ajax beat VVV by 4 goals to 1.Onana has recorded 11 clean sheet in 32 of the club's 32.
There is growing reports that Penalty killer as he is nicknamed will be heading to the premier league with Tottenham Hotspur amongst clubs interested in his service.
Onana is the 3rd best goalkeeper in the championship in terms of clean sheets recorded with 11 clean sheets and 8th best in terms of saves made with 92 saves in the league this season.
In the Moroccan Championship, Ngah Fabrice and Jadida FC enjoyed a great weekend punishing bitter rivals by 2 goals to 1. Ngah has been a mainstay in the team this season, reason why he has been nominated as a candidate for the foreign player of the year.
In the Estonian top flight, Aime Gando Biali of Levedia FC picked up a point as the club continue her title chase in the early days of the season. Gando featured for Levedia as the club continue her title chase.
In Mauritius island, RB Bolton city of Wamba Marcel played 1 all against Pamplemousse. Wamba was pivotal for his team and enjoyed 80 minutes of football.
In Kuwait,former NQSA and Cotonsport striker, Ngah Ronald played an important role to keep his club in the first tier of Kuwait football. Ngah provided 2 assists against Fahaheel in the play offs for his club Al Jahra. Ngah ended the season with 12 goals and as the 2nd best scorer in the league.
It promises to be an even more interesting week as Buea Born forward Njie Clinton Mua in the books of Olympique de Marseille confront Cameroonian born French international Jerome Ougene in the books of Red bull Salzburg in the semi finals of the UEFA Europa league. Njie's Olympique Marseille face Red Bull Salzburg twice in a battle to determine which of the 2 clubs make it to the finals of the competition.

Ougene Scored this weekend in the Austrian top flight playing against Cameroonian born Michael Tcheukoua's SCR Altach.
Kunde Malong is our man of the week for his brace for Granada as a midfielder.
ANGU LESLEY