Gary Neville thinks Manchester United need a right winger like Ismaila Sarr
Gary Neville believes Manchester United should be looking at Watford winger Ismail Sarr as a potential summer signing, describing him as a 'big, big talent'.
Ole Gunnar Solskjaer is looking to strengthen his frontline this summer despite the excellent recent goalscoring form of Marcus Rashford, Anthony Martial and Mason Greenwood, with Borussia Dortmund's Jadon Sancho his top target.
But with Dortmund holding out for in excess of £100million, Neville has proposed Sarr as a cheaper option to play on the right wing at Old Trafford – particularly if Watford are relegated.
Speaking on Sky Sports' The Gary Neville Podcast after Watford's defeat to West Ham on Friday, he said of Sarr: 'Manchester United need a right winger. He's a big, big talent, honestly he really is.
We've seen his performances before but tonight he was a shining light, even in that first half there were periods where Watford did attack and it was through him. So yeah he'll be sought after and Watford will, I'm sure, cash in if they get the right bid.'
On what makes Sarr so good, Neville continued: 'I always think, particularly as a wide player, what would I have not wanted to have played against?
'The first thing is pace. And then you've got to think about, can he use his pace? Well yes he can, because he makes really good quality runs: the spin in behind, straight, but also the run inside in between full-back and centre-back – which I always think is the most difficult to mark.
And then you think, well has he got quality on the ball? Could you just left him have it? Sometimes you've got quick players, let him have the ball.
'But when you let him have the ball, he can get it out of his feet and whip ridiculously good crosses in. So that's when you're thinking about the fact that you've got a real problem, as a full-back.
'Because if I get tight, he's going to spin in behind me. If I drop off him, he's just going to get an easy cross in and you can't win.
That's where sometimes you've just got to hold your hands up as a full-back and – I've said it many, many times – don't be embarrassed about asking for help. If the player that you're playing against is special and he's causing you too many problems.
'I actually thought Aaron Cresswell did really, really well. He stuck to his task, but he'll come off that game tonight knowing that he's had a tough game and he'll be thankful in that dressing room. He won't be celebrating. 'I've been there, where you come off and you think, "Oof, I've had a tough game there, but I've dug in". And his manager will go over to him and say, "Well done, you stuck at your task, you were playing against a really good player".'
Source: metro.co.uk
Please follow and like us:
Chelsea defence at its worst in 29 years after record aggregate defeat in Europe
Chelsea have posted their worst defensive record for a season in 29 years following Saturday's Champions League defeat to Bayern Munich.
Frank Lampard's side lost 4-1 in Munich, Robert Lewandowski scoring twice along with goals from Ivan Perisic and Corentin Tolisso to leave Tammy Abraham's effort scant consolation.
The Blues lost 3-0 at Stamford Bridge in the first leg, leaving them with a 7-1 aggregate defeat – their heaviest in a two-legged European tie in their history.
Arsenal, who lost 10-2 over two legs to Bayern in 2016-17, are the only English team to have suffered a heavier aggregate defeat in the Champions League.
The result also means the Blues finish 2019-20 having conceded 79 goals in 55 games in all competitions, giving them an average of 1.44 per match, their worst ratio since they recorded 1.64 per game back in 1990-91.
Chelsea have lost all of their past five Champions League knockout ties and have exited at the last-16 stage four times in a row between 2014-15 and 2019-2020.
Please follow and like us:
Barcelona reduce Rakitic price tag but Sevilla stand firm
Barcelona initially tried to put Ivan Rakitic up for sale for 20 million euros one month ago, but a lack of suitors has caused the club to halve their asking price.
Sevilla are one of the teams that has been linked with the 32-year-old as they look to bring him back to the club where he played between 2011 and 2014.
Mundo Deportivo report that Rakitic, who has one year left on his contract, is now free to leave Barcelona for a fee of 10 million euros.
The Blaugrana hope that Sevilla will step forward with an offer after lowering their demands, however this couldn't be further from the truth at this moment in time.
Sevilla will not budge from their initial position: they want Rakitic, but they don't want to pay a fee that they deem to be excessive.
That is to say that for a player who is no longer performing at the same level as before and is going to sign his last big contract, the Andalusian club don't want to pay more than four or five million euros, the same fee paid for Fernando Reges last year, for instance.
Moreover, in order to compensate Rakitic for the salary reduction he knows he would have to take, the new contract would last until 2024.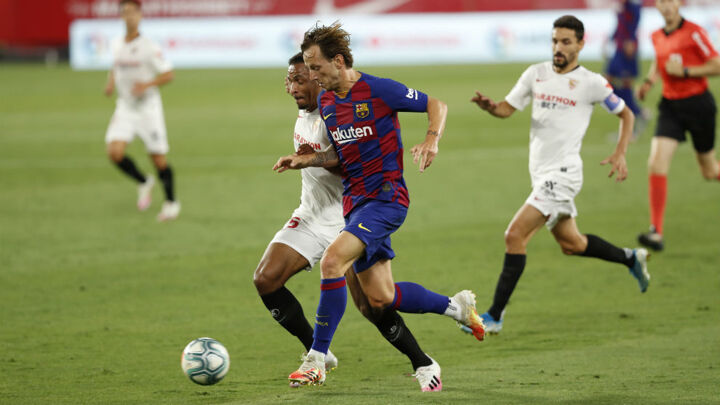 Another factor to remember is that Valencia have put Dani Parejo up for sale, a player Sevilla sporting director Monchi is a big fan of.
Now 31 and with a salary that is at the top of Sevilla's wage scale, he would be a signing that could provide an instant injection of quality into Julen Lopetegui's side.
Only one of Parejo or Rakitic would arrive at the Estadio Ramon Sanchez-Pizjuan, though.
Therefore, Rakitic and Barcelona have come up against a competitor.
Another option that is on the table is for the Croatian to drag his feet and see out the next 12 months in Catalonia before having the freedom to choose his next team, with Sevilla also happy to welcome him back on a free in the summer of 2021.
As always, the final word is with Rakitic, who is waiting for a message from his great friend Monchi.
Please follow and like us:
Barcelona: Pochettino open to coaching Messi at Camp Nou
Two years on from claiming he would never coach Barcelona, former Espanyol boss Mauricio Pochettino has backtracked on his comments.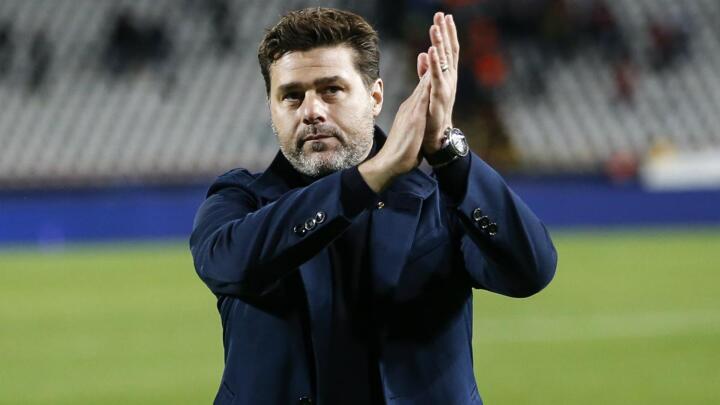 Former Spurs tactician Mauricio Pochettino has opened the door to potentially coaching Barcelona after expressing regret for showing the Catalan giants "disrespect" with comments he made in 2018 when managing city rivals Espanyol.
Pochettino's managerial career is most synonymous with Tottenham, where he spent five years until 2019, but he first made his name at the Parakeets after a lengthy playing career in blue and white, famously knocking off Barça in one of his first games in charge.
Across two spells as a player, Pochettino represented Espanyol for just shy of 10 years and then became the club's head coach in 2009, three years after retiring as a player.
It was this association that was often referenced by Spanish football commentators and columnists when suggesting Pochettino would not coach Espanyol's rivals Barcelona.
Pochettino also expressed reticence to such an idea on several occasions, but most recently in 2018 when he claimed he would never coach Barca, Arsenal or Rosario Central due to his close ties to Espanyol, Spurs and Newell's Old Boys.
"I would prefer to work on my farm in Argentina than go to work in certain places," he said.
But he has now backtracked on that grand statement.
Pochettino on Barcelona: "You never know"
"I have to explain it well," he told El País. "I was in Barcelona that year and I met [Barça president, Josep Maria] Bartomeu in a bar.
"We greeted each other because we were taking the children to the same school and we were talking for five minutes. That generated a rumour that set off alarms because there were more teams that wanted us.
"When they [reporters] asked me [about the meeting], I wanted to settle it drastically. I didn't want to disrespect Barcelona.
"You can say things differently. Espanyol has made a name for me, but I'm not arrogant and I didn't like making a statement like that. "Maybe now I wouldn't because in life you never know what will happen."
Pochettino has been out of a job since November last year when he was sacked by Spurs, just a few months after leading the club to the Champions League final.
Barça are currently coached by Quique Setién, but following his failure to retain the LaLiga title after replacing Ernesto Valverde earlier this year, reports suggest he must win the Champions League just to keep his job.
Please follow and like us: