Key events
1 min And away we go! For those of you watching in black and white, City are in dayglo yellow.
The players take the knee; we've yet to solve racism.
Before the game, Maxwell Cornet was introduced to the home fans, making the hammer sign, and goodness me what terrace-ditty potential he has.
Here come the teams!
Yeah, I'm not having this top.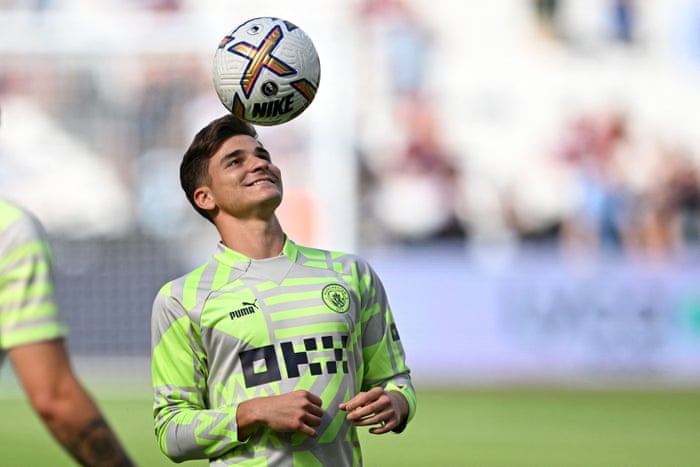 More transfer news: