On a soccer pitch in a central London park, Sisterhood Football Club – a Muslim women's team – is making a substitution.
"Your hijab, tuck it in. It can't get in the way," a teammate calls out as the replacement player runs on.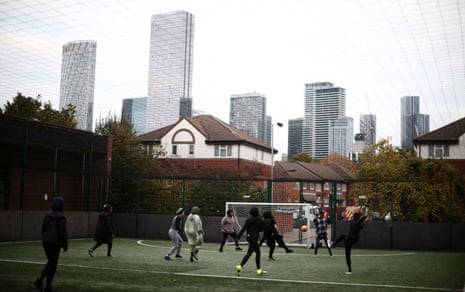 Despite the warmth of the afternoon, all of Sisterhood's players are clothed from head to foot in the club's all-black colours. Some wear training trousers, almost all of them have hijab head scarves and one is in a body-length abaya robe.
On the sidelines, a squad member unfurls a mat and kneels to pray while her teammates play on against a team led by…