Jurgen Klopp response to Adebayo Akinfenwa's request following Wycombe promotion
The veteran striker pleaded for the Liverpool manager to get in touch following their win at Wembley and Klopp responded in style
Jurgen Klopp has responded to Adebayo Akinfenwa's request to "hit me up" by sending the striker a congratulatory video message following Wycombe's promotion to the Championship.
The Chairboys beat Oxford United 2-1 in the League One playoff final on Monday night and will play in the second tier of English football for the first time in their history next season.
The larger-than-life Akinfenwa, who is a big Liverpool fan, was released by Wimbledon four years ago and famously asked any watching managers to "hit me up on the WhatsApp and get me a job."
The 38-year-old was in much better spirits following the win against Oxford, and told Sky Sports at full-time: "Let me tell you something, the only person that can hit me up on WhatsApp this time is Klopp, so we can celebrate together. You get me? Oi!"
Akinfenwa then shared a video to his Twitter account in the early hours of Tuesday morning, in which he is seen still dressed in his full kit standing in a street.
The clearly delighted player shows to the camera a video message Klopp had sent, in which the Liverpool manager says: "Hello big man. Congratulations. I watched the game but I didn't see the post-match interviews but Hendo and the boys told me to get in contact with you on WhatsApp so here we go.
Congratulations! I'm pretty sure your whole life you wanted to be at least a Championship player and now, finally, you are there. Well done. Great, great victory.
"Even in these strange times I hope you celebrate appropriately."
Akinfenwa then yells in delight: "Come on! Klopp you're a legend! We did it, I told you it would be up on WhatsApp, we celebrate together. You'll never walk alone! Beast mode!"
He also shared a caption along with the video which read: "Are u crazyyyyyyy the man, the myth, the legend sent me a Watsapp. Today can't get any better. Thank you Klopp #YNWA#Beast20#BeastMode we did it #champHereWeCome "
Akinfenwa is considered one of the biggest personalities in English football, and recently received a fine from his club after he turned up to training with a Liverpool shirt on the day after the Reds clinched the Premier League title.
But he may now receive some money back after he told the Liverpool Echo ahead of the game against Oxford : "To be fair the gaffer told me he would halve my fine if we got promoted but I'd be so happy if we went up, I'll still gladly pay the full amount. It would be money well spent.
"It's crazy because in my mind I've visualised Liverpool doing what they've done and winning the Premier League and then on a personal note, us getting promoted to the Championship.
"It would be a very good middle to 2020 for me because this year has been kind of different."
Source: mirror.co.uk
Please follow and like us:
Chelsea defence at its worst in 29 years after record aggregate defeat in Europe
Chelsea have posted their worst defensive record for a season in 29 years following Saturday's Champions League defeat to Bayern Munich.
Frank Lampard's side lost 4-1 in Munich, Robert Lewandowski scoring twice along with goals from Ivan Perisic and Corentin Tolisso to leave Tammy Abraham's effort scant consolation.
The Blues lost 3-0 at Stamford Bridge in the first leg, leaving them with a 7-1 aggregate defeat – their heaviest in a two-legged European tie in their history.
Arsenal, who lost 10-2 over two legs to Bayern in 2016-17, are the only English team to have suffered a heavier aggregate defeat in the Champions League.
The result also means the Blues finish 2019-20 having conceded 79 goals in 55 games in all competitions, giving them an average of 1.44 per match, their worst ratio since they recorded 1.64 per game back in 1990-91.
Chelsea have lost all of their past five Champions League knockout ties and have exited at the last-16 stage four times in a row between 2014-15 and 2019-2020.
Please follow and like us:
Barcelona reduce Rakitic price tag but Sevilla stand firm
Barcelona initially tried to put Ivan Rakitic up for sale for 20 million euros one month ago, but a lack of suitors has caused the club to halve their asking price.
Sevilla are one of the teams that has been linked with the 32-year-old as they look to bring him back to the club where he played between 2011 and 2014.
Mundo Deportivo report that Rakitic, who has one year left on his contract, is now free to leave Barcelona for a fee of 10 million euros.
The Blaugrana hope that Sevilla will step forward with an offer after lowering their demands, however this couldn't be further from the truth at this moment in time.
Sevilla will not budge from their initial position: they want Rakitic, but they don't want to pay a fee that they deem to be excessive.
That is to say that for a player who is no longer performing at the same level as before and is going to sign his last big contract, the Andalusian club don't want to pay more than four or five million euros, the same fee paid for Fernando Reges last year, for instance.
Moreover, in order to compensate Rakitic for the salary reduction he knows he would have to take, the new contract would last until 2024.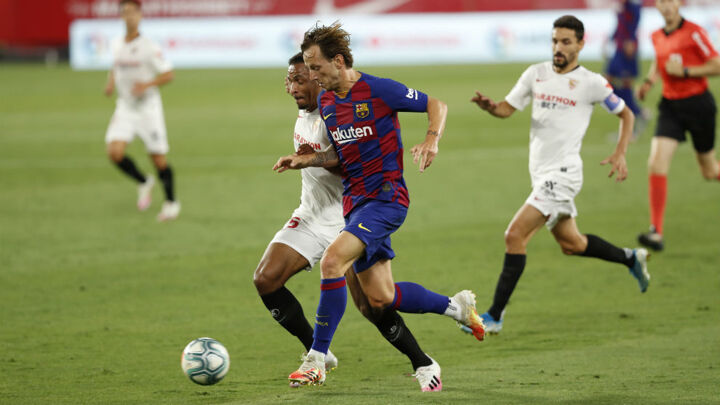 Another factor to remember is that Valencia have put Dani Parejo up for sale, a player Sevilla sporting director Monchi is a big fan of.
Now 31 and with a salary that is at the top of Sevilla's wage scale, he would be a signing that could provide an instant injection of quality into Julen Lopetegui's side.
Only one of Parejo or Rakitic would arrive at the Estadio Ramon Sanchez-Pizjuan, though.
Therefore, Rakitic and Barcelona have come up against a competitor.
Another option that is on the table is for the Croatian to drag his feet and see out the next 12 months in Catalonia before having the freedom to choose his next team, with Sevilla also happy to welcome him back on a free in the summer of 2021.
As always, the final word is with Rakitic, who is waiting for a message from his great friend Monchi.
Please follow and like us:
Barcelona: Pochettino open to coaching Messi at Camp Nou
Two years on from claiming he would never coach Barcelona, former Espanyol boss Mauricio Pochettino has backtracked on his comments.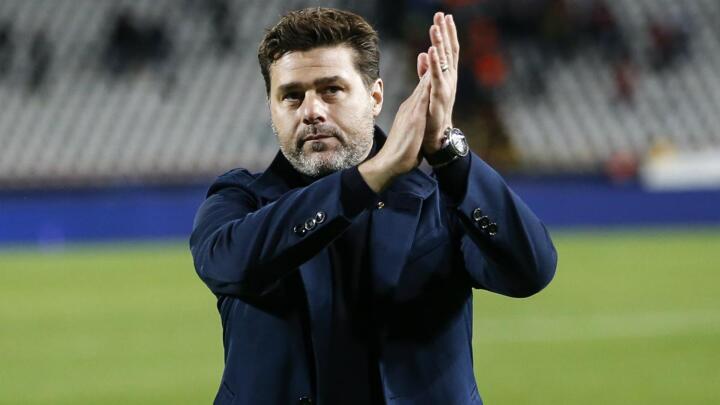 Former Spurs tactician Mauricio Pochettino has opened the door to potentially coaching Barcelona after expressing regret for showing the Catalan giants "disrespect" with comments he made in 2018 when managing city rivals Espanyol.
Pochettino's managerial career is most synonymous with Tottenham, where he spent five years until 2019, but he first made his name at the Parakeets after a lengthy playing career in blue and white, famously knocking off Barça in one of his first games in charge.
Across two spells as a player, Pochettino represented Espanyol for just shy of 10 years and then became the club's head coach in 2009, three years after retiring as a player.
It was this association that was often referenced by Spanish football commentators and columnists when suggesting Pochettino would not coach Espanyol's rivals Barcelona.
Pochettino also expressed reticence to such an idea on several occasions, but most recently in 2018 when he claimed he would never coach Barca, Arsenal or Rosario Central due to his close ties to Espanyol, Spurs and Newell's Old Boys.
"I would prefer to work on my farm in Argentina than go to work in certain places," he said.
But he has now backtracked on that grand statement.
Pochettino on Barcelona: "You never know"
"I have to explain it well," he told El País. "I was in Barcelona that year and I met [Barça president, Josep Maria] Bartomeu in a bar.
"We greeted each other because we were taking the children to the same school and we were talking for five minutes. That generated a rumour that set off alarms because there were more teams that wanted us.
"When they [reporters] asked me [about the meeting], I wanted to settle it drastically. I didn't want to disrespect Barcelona.
"You can say things differently. Espanyol has made a name for me, but I'm not arrogant and I didn't like making a statement like that. "Maybe now I wouldn't because in life you never know what will happen."
Pochettino has been out of a job since November last year when he was sacked by Spurs, just a few months after leading the club to the Champions League final.
Barça are currently coached by Quique Setién, but following his failure to retain the LaLiga title after replacing Ernesto Valverde earlier this year, reports suggest he must win the Champions League just to keep his job.
Please follow and like us: